It is crucial that one needs to know life in its realistic and meaningful terms. What we mean by meaningful is that majority of ordinary human beings consider life as a jest and full of fun with no aging or negative effects. While this is true but one can easily learn about life and its hardships by stepping out of personal comfort zone or just flipping the webpages of populations of the world and looking into the life of old men and women living in elder and assisted care homes. It means life is not all that rosy as it is considered by young people.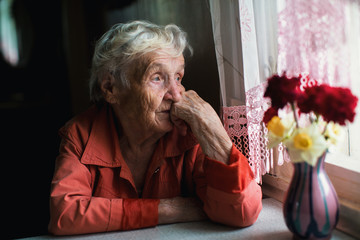 Elderly woman seen here was young and beautiful one day and not long ago. Now consider the same being you and not having anyone around whom you could consider a loved one or a family member.
Here is another example of old age. Believe it or not, he is a real human being, and not so long ago this gentleman was also filled with energy and fun. He was the life of the party. Now put yourself in his place and if you have not created a family yet and you are past thirty, something needs to be done and we highly recommend you to call our hotline and sign up for the "Wisdom of Centuries" Seminar. This is a one-day seminar with eight hours of advisory proverbs and methods never heard before in the mainstream media or available at any workshop or the classroom.
This seminar can also be broken into eight one-hour sessions. With the difficulty of the social distances and COVID-19, the same course is available live with expert coaches and highly acclaimed teachers. One can sign up and take the seminar lessons at a scheduled time available at your own ease and anywhere in the world.