Vice President of the University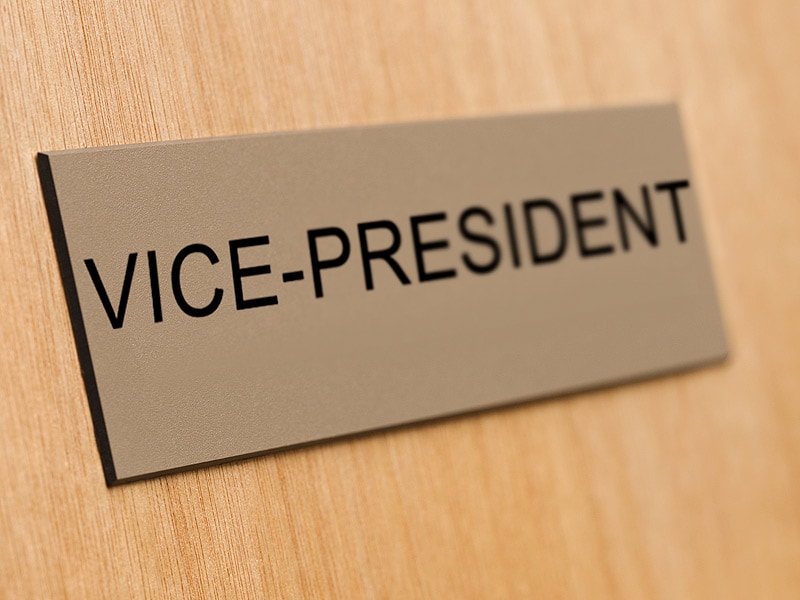 Oversee the educational process and address the difficulties that hinder its march.
Coordinate with Students Affairs Vice-President to tackle students' problems.
Coordinate between educational departments to cover the teaching quota of a faculty member and to fill the deficit, if any.
Conduct personal interviews with contracting members and assistants.
Approve study schedules and follow-up its preparation according to the needs.
Collaborate with other colleges to meet the needs in the teaching of general courses, as well as joint and independent courses.
Review study plans and recommendations of the departments on the equivalence of curricula and filing them to the competent body.
Report to the competent bodies within the university to approve equivalences in the curriculum and address the situations of students when study plans vary.
Communicate with the relevant external bodies to receive students and supervise practical training.
Develop executive regulations and rules that govern unit's workflow within the University.
Approve the teaching quota and academic schedules for the faculty members before the start of the semester.
Prepare for the University Council and receiving topics that require approval from the Council as well as reviewing the documents required for each action.
Identify human and financial needs and present them to the competent authority for consideration and approval.
Nominate candidature members for administrative positions amongst faculty within the College.
Prepare exam schedules for all levels upon preparing the schedule for each semester.
Form examination committees and the members involved in conducting the relative tasks.
Supervise examination period (completion of courses/ monitoring/ committees/ correction of tests/ results).
Oversee the examinations conducted within the college and participation of all concerned members for the success of it without obstacles.
Tackle complaints submitted by members and students and try to address the same as well as finding appropriate solutions.
Report and approve the disbursement requests of quota increase for the faculty members.
Recommend the submission of service extension requests or early retirement.
Recommend filing of resignation requests or contract termination.
Collect and review the teaching burden shouldered by faculty members and the like.
Collect and review the professional performance of heads of the departments and the faculty members and the like.
Follow-up of incoming email and respond to incoming letters and circulars.
Prepare the annual reports.​
Total Page Visits: 880 - Today Page Visits: 2